After i rooted my Sony XZ-phone it lost B8 (900Mhz) band so i have to get it back.
With this instruction you should be able add bands to your phone. But there is still limitation what band your phone modem support so please test.
Requirements
USB-cable between your PC and phone
Platform Tools to get access modem
QPST and QDART(QRCT)-applications. Please find applications from internet.
Download to your Android phone NV Calculator (Non-Volatile) -application from Google Play Store. Open app and select Band Selection. Then select GSM/WCDMA Bands and select bands what you want enable. You cannot enable all bands, so we enabled only:
GSM: 850Mhz, 900Mhz Primary, 900Mhz Extend, 1800Mhz, 1900Mhz
WCDMA: 850Mhz, 900Mhz, 1700Mhz, 1900Mhz, 2100Mhz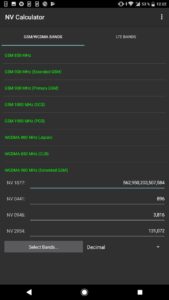 The application calculate NV-value and we need now "NV 1877" value what is "562,950,203,507,584". Value is different what band you have enabled on this calculator.
Now connect your phone to QPST like before, instruction here. Make now backup from your modem Start Clients -> Software Downloads -> Backup. If something failed, you can restore always backup then.
Then open QRCT-app. Select COM port and your COM port.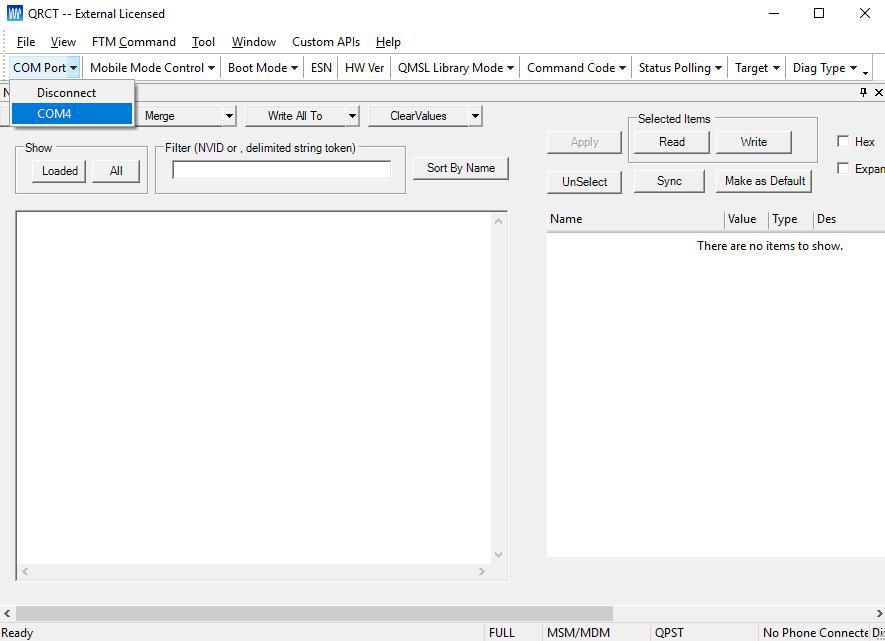 Then open Tool -> NV Manager. Then open menu Open -> Mobile. Please wait now while loading data from your phone.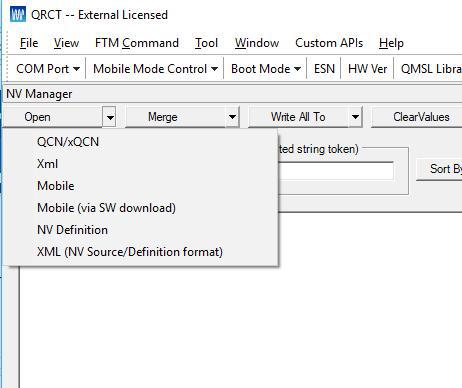 Then search value 1877 with Filter and edit then this section value to "562950070338432". By default i have "48759680" value. Please copy and save to somewhere your own default value if you need restore that.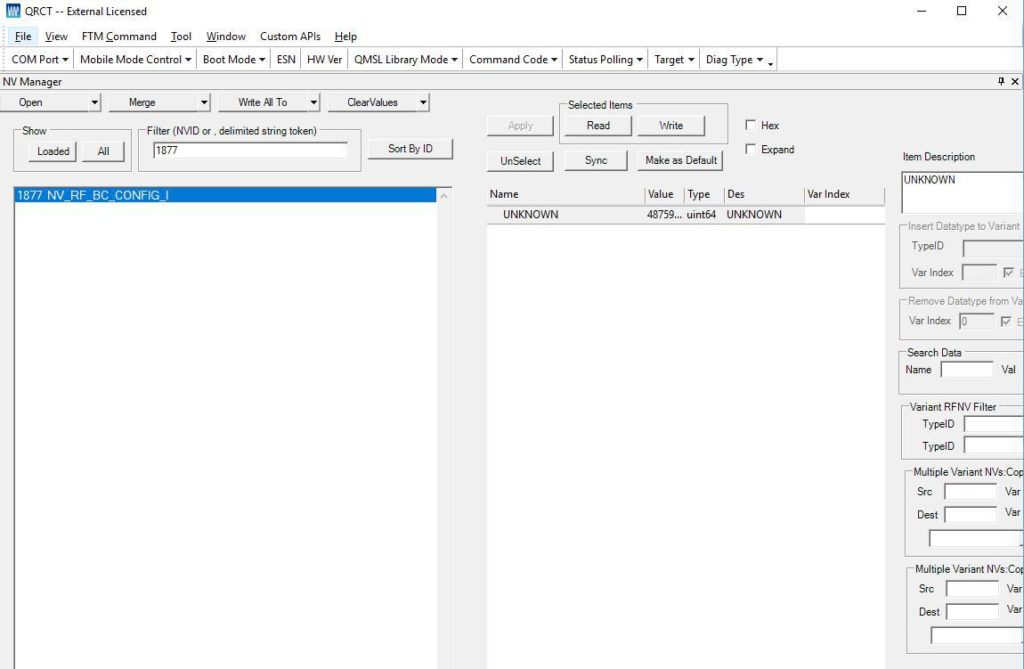 When you have entered new value, then select Apply and Write. Then disconnect your phone from PC and restart your Phone.
Open Network Signal Guru and check Band Selection list now enabled bands.